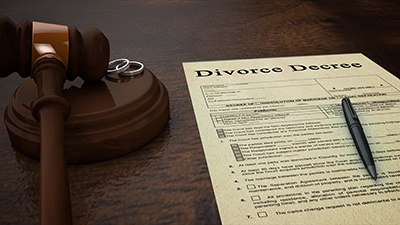 When you've received your Final Judgment of Dissolution of Marriage in Florida, you've seemingly reached the end result. This doesn't mean, however, that your divorce terms are final forever. In Florida, if you are dissatisfied with your divorce outcome, there are several avenues to explore in appealing or modifying the final divorce decree.
Deciding on the proper course of action for your specific situation requires a close examination of the facts and, ideally, assistance from a qualified attorney.
Appealing your Final Judgment of Dissolution of Marriage in Florida must be done within a specific time frame and must meet specific requirements. Namely, it must be proven that the trial court made an error and refused to correct it. You have a strict filing deadline of 30 days from the final judgment to file an appeal. Typically, the appellate court will only review arguments that were already presented to the trial court. Only the most serious claims - fundamental error or error of law - will be considered for the first time appeal. This means you must show that the lower court made an error in its interpretation of the facts or made an error of law (such as Child Support Award Amount or Determination of Marital Assets Subject to Division).
Modification of Final Judgment of Dissolution of Marriage can occur any time after the final judgment and may be made when there is a dramatic change in life circumstances. If your income is drastically reduced, for example, or you are moving out of state, asking for adjustments in things like visitation, alimony or child custody is often necessary. If children are involved in your divorce, custody decisions are made in the best interest of your child. Requests for modification that involve children must show that the changes you're asking for are beneficial to your children.
There are someof factors that will increase your chances of having your modification request granted, and there are those that will just as easily cause you additional problems in court. It is imperative that you seek the counsel of an attorney who specializes in these matters before presenting your modification or appeal in court.