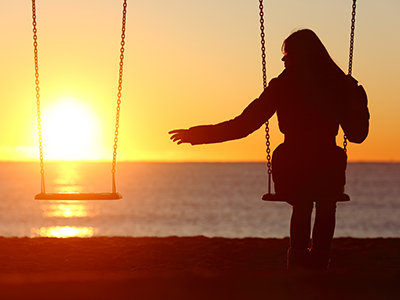 One of the many freedoms we enjoy in America is the freedom to decide when to end a marriage. Divorce is already an emotional and complicated procedure, however, so when one spouse chooses to hide from the process, a few additional steps must be taken to complete the divorce, but divorce is possible, nonetheless.
In Florida, a few actions must be taken to prove to the court that all possibilities for locating an absentee spouse were taken before filing for divorce.
Those actions include:
Service by Publication (or Constructive Notice)
Proving Diligent Search (Due Diligence)
Obtaining Default Judgment (Final Judgment for Dissolution of Marriage)
While Service by Publication may sound as simple as posting a notice in the newspaper and waiting the required amount of time to fulfill Florida's legal requirement, and in turn, find favor with the Court, many more aspects are involved.
First, the Court requires you to prove that you took every possible, reasonable measure for locating our missing spouse. This proof is called Due Diligence.
Due Diligence requires that you contact your missing spouse's employer, known associates, and family members, then follow up on any information received. You may also be required to contact the Department of Motor Vehicles to obtain your missing spouse's last known address information; checking for a possible death certificate; monitoring credit or banking information that may provide information about their whereabouts, searching for tax information, or even hiring a private investigator.
Proving to the Court that you took all of the above steps and were still unable to locate your spouse requires that you provide the court with proof and an outline of the steps you took and their results. An affidavit is required in addition to your evidence to show every measure was made with no consequence.
At this point, you'll contact a reputable newspaper and run a legally written ad for four consecutive weeks, order to give your spouse time to see the ad and respond. If you receive no response within 28 days, you'll then ask the court for a Default Judgment for Final Dissolution of Marriage and a hearing to finalize your divorce process.
While the methods above are one avenue for obtaining a simple divorce, it should be used as a last resort, as it leaves no room to address issues like Child Time Sharing or Division of Marital Assets or Debts.
If you are entirely unable to locate your spouse and believe that Divorce by Publication is the best course of action to take in your situation, it is always best to contact an experienced, professional attorney to assist you in your case.